DC Jargon Contributing to Retirement Savings Crisis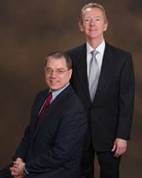 Chuck Hammond, PPC, CMFC's insight:
If you were to ask 100 random people what they think when they hear the word contribution, how many of them would say it's a retirement account deposit? Not many, unless you happen to be at a retirement industry gathering. The primary definition of the word contribution is "gift" or "donation." It's hard enough to get people to give up take-home pay, without sending the message that they'll never see the money again!
See on www.planadviser.com